The City Council of Granada reinforces the firm's firm with the additive with RARx rubber powder from CIRTEC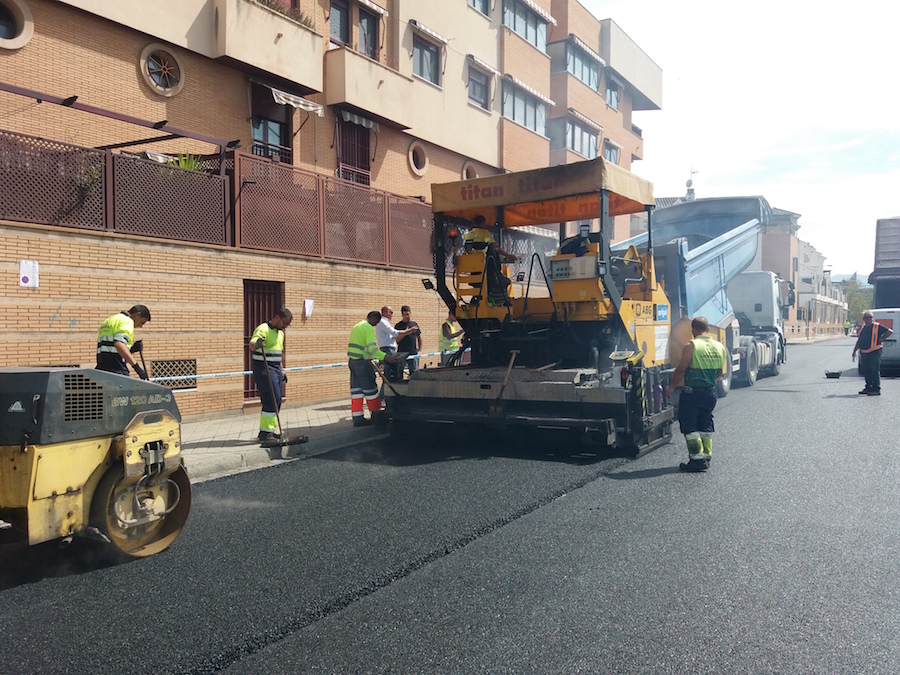 On the occasion of the recently executed works, corresponding to the Asphalt Plan, the City Council of Granada has carried out on the Eudoxia Piriz street a firm reinforcement with a highly modified asphalt mixture with rubber powder through our RARx additive.
For the execution of this section with RARx, as usual, a bituminous mixture design with rubber adapted to the traffic conditions, underlying firm state, etc .; in the same way, the most important parameters (temperatures, density, wrapping,…) were controlled during the manufacturing, spreading and compaction processes of the mixture, to guarantee the best technical performance of the same.
After the results obtained, and given the simplicity of manufacturing and executing rubber mixtures through RARx, the City of Granada plans to include it in future firm reinforcement projects in which it considers that it is an optimal alternative to the use of conventional bituminous mixtures , in addition to the degree of environmental sustainability provided by the inclusion of end of life tire dust in these reinforcement and rehabilitation operations of firm.