The Marbella City Council executes the reinforcement of some streets with highly modified asphalt mixtures with rubber powder through the RARx additive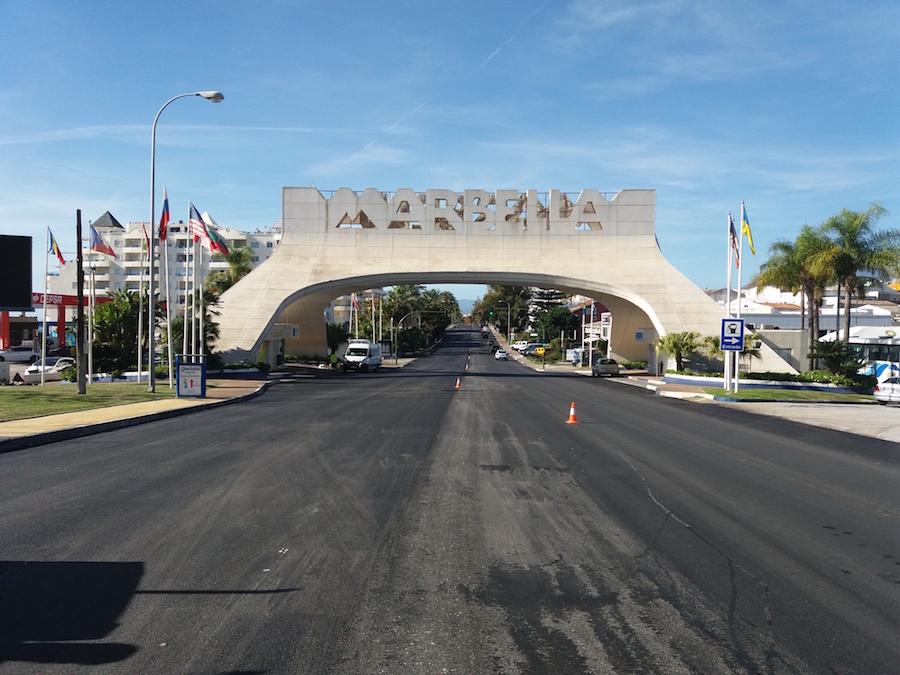 The Marbella City Council, within the works corresponding to the 2018 Asphalt Plan, is executing some of the streets included in the plan with highly modified asphalt mixtures with rubber dust from tires at the end of their useful life
This type of asphalt mixes with rubber, provides numerous technical advantages over conventional mixes (greater durability, better resistance to cracking and deformation, high capacity against fatigue, etc.), Moreover, it contributes to achieve other objectives of a sustainable nature, such as the use of a product (rubber powder) obtained from an element at the end of its useful life such as tires, the lower noise generated by road traffic in this type of mix, as well as a reduction in the use of raw materials by being able to design firm reinforcing layers of less thickness than those usually used with conventional asphalt mixtures.
In this case, the addition of the rubber powder in the asphalt mix has been carried out using the RARx additive, which allows it to be easily incorporated into the usual production process of the asphalt mix.
The estimated amount of rubber powder to be consumed in the reference works is around 30 tons, which means the reuse of nearly 4,000 tires at the end of their useful life.