AENA continues to bet on RARx, the rubber powder additive of Cirtec, in its firm reinforcement projects in the Canary Islands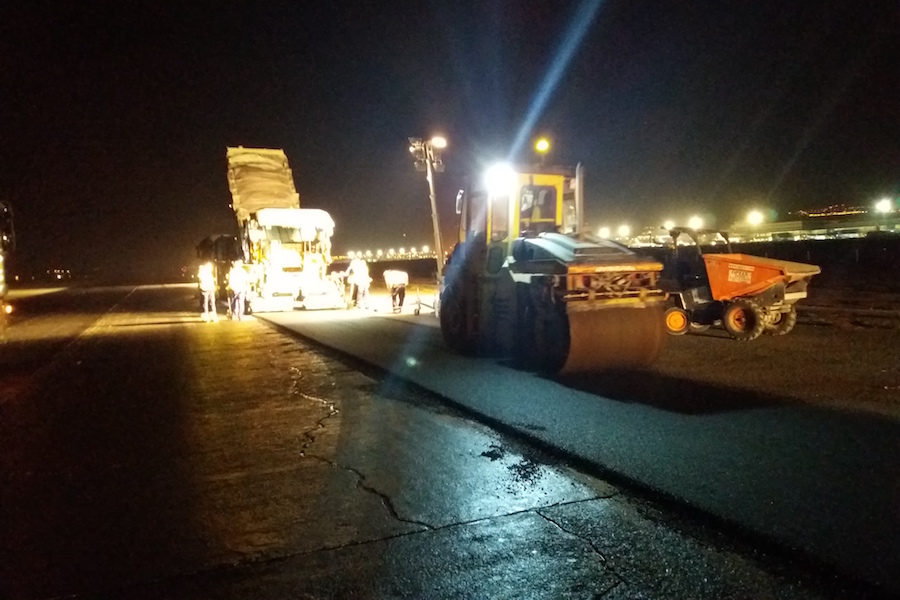 AENA, within the pavement renovation actions carried out on the military track of the Gran Canaria airport, has again opted for an asphalt mix with RARx, after the first test conducted a few months ago at the Fuerteventura airport and whose result has been Very satisfying today.
In this case, some 13,500 m2 of pavement with an SMA 11 type mixture manufactured with RARx have been executed, carrying out the work of the mixture at night, due to the availability constraints of the derived track of the fire that during the last days has affected a high surface of the island of Gran Canaria.
In this way, AENA gives continuity to the inclusion of rubber dust in its firm reinforcement and rehabilitation works, once the technical and durability advantages of mixtures with high rubber content have been verified over the last years and in Different performances at its airports.