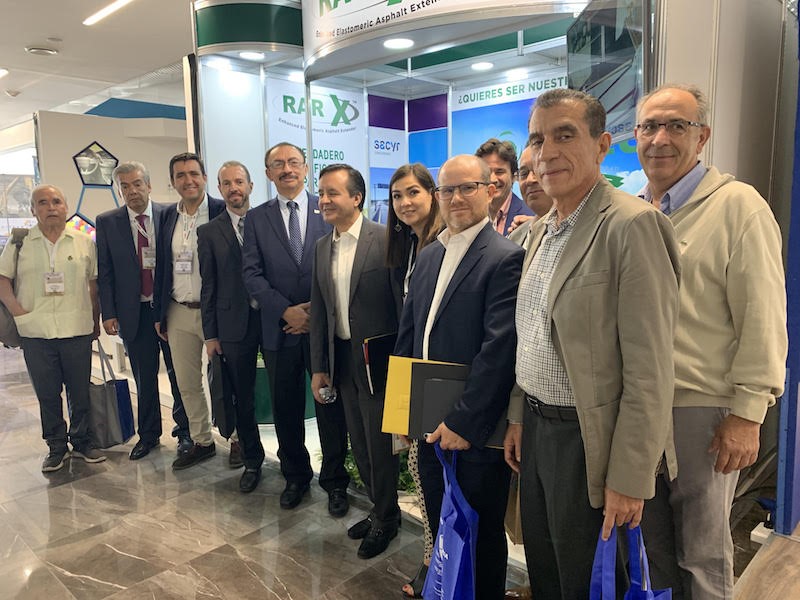 Visit of the General Directorate of Roads of the Ministry of Mexico to the stand of Cirtec during the celebration of CILA 2019
CIRTEC and RARx have once again been protagonists in the XX Ibero Latin American Asphalt Congress, CILA 2019, where Citec has had a stand in which it has exhibited its RARx technology to make the circular economy on the roads and streets of Ibero-America real, In addition to participating with a presentation on bituminous mixtures with rubber powder.
The RARx product, the additive with tire powder from Cirtec, has generated great interest, since it is common in Latin America the need to treat your used tires while joining the interest in finding better paving technologies.
o be able to carry out the integral management of the tires, it is necessary to create a market of value of the by-products, which gives way to the recycling industry. That is, countries must boost asphalts with tire dust, relying on a technique that has been used in the world for more than 50 years.
On the other hand, it is vital that countries adopt the Producer Responsibility legislation, as a way to start managing their waste.
CIRTEC is a global project, with a view to expanding its manufacturing activities in Latin America.