The RTVE «Europe» program, currently specialized in the EU, selects Cirtec as a leading company in a report on Circular Economy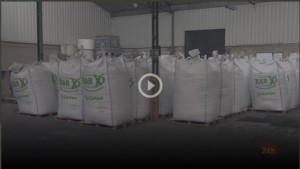 RTVE's «Europe» Program on Circular Economy in the EU, issued on 12/10/18
Europe 2018 is a program of RTVE (Spanish Radiotelevision) that addresses the most important issues on the agenda of the European Union and has the collaboration and support of the European Parliament and the European Commission. On this occasion, the theme focuses on the need to evolve towards a Circular Economy model in which waste is converted into new resources, maximizing recycling and optimizing the use of raw materials (date of issue: 12 / 10/18).
Carlos Izquierdo, Councilor for the Environment of the Community of Madrid, visited the CIRTEC facilities together with the team from the RTVE program «Europe 2018» to meet and promote our company as a model of Circular Economy in the region.
CIRTEC is a company that serves as a model to demonstrate that the Circular Economy can be an opportunity in a world where the generation of waste is increasing, and where also the industrial sectors require new products and cheaper solutions and sustainable.
During his visit, Izquierdo was able to learn about the manufacture of our RARX additive and found that in the first year since the creation of CIRTEC, we had already been able to reuse more than 375,000 used tires and helped build more than 135 kilometers of asphalt roads. modified with tire powder.
The program was broadcast on RTVE on October 12.
Cirtec, whose business is based on the manufacture of asphalts with recycled tire dust, has been selected for the report as a benchmark for a company already integrated into the Circular Economy.